This past Saturday on November 3rd, the Northern Paladins hosted their inaugural Old School 93/94 tournament!  The tournament was hosted by Universe Games in Minneapolis, with a big thanks to the tournament organizers Michael Angelo Russo and Joseph Freshwater!   You've probably seen many of Joseph's posts on the various Old School Facebook forums, as he has a fervor for this format unlike anyone I've ever seen.   A big part in due to Joseph, our Northern Paladins community has grown to 90 members after just starting in June!
15 Paladins played in the tournament, with players participating from Minnesota and surrounding states.   We had 5 rounds with the Swiss+1 format, and rules were Eternal Central 93/94.  With funding from the entry fees along with some generous donors, the prizes consisted of a Legends Italian All Hallow's Eve (very fitting in the Halloween season) for the winner, 2nd took home an Original Antiquities Fall Mishra's Factory, and seven additional "Northern Paladin (NP)" altered black bordered cards were given out for seven Northern Paladin Old School awards: Most Creative, Most Destructive, Most Inspirational, Middle Two in standings (Most Balanced), Community Contributor, and the best Unpowered Finish (in this case it was 5th!).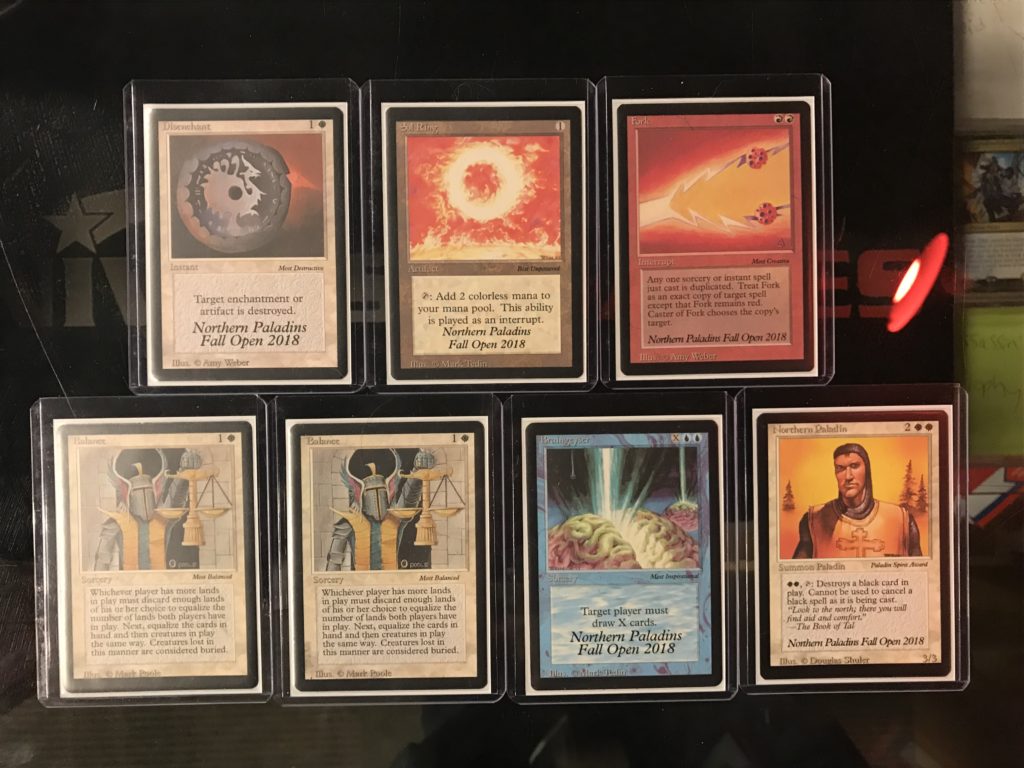 Four amazing signed prints were also RANDOMLY handed out to participants!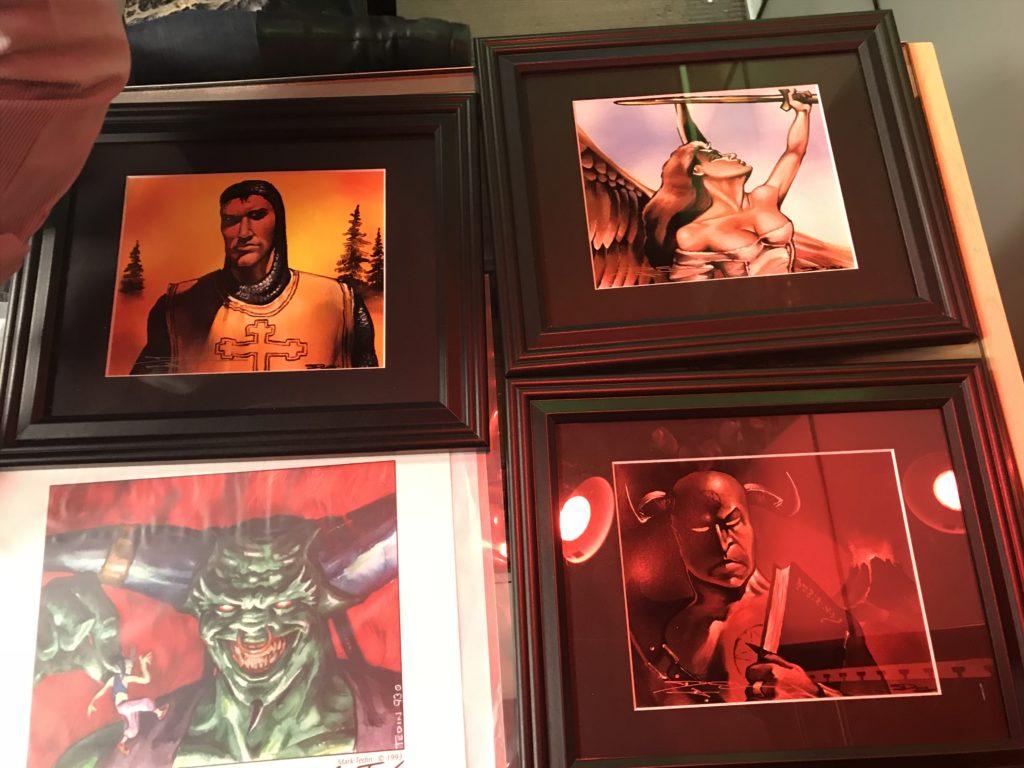 ALL players unexpectedly received a NP altered 4th ed Fall Mishra's Factory, very fitting for the fall season (thanks Angelo!)  See it against the Antiquities other seasons! Each one with the 2018 commemorative event text inscribed on them.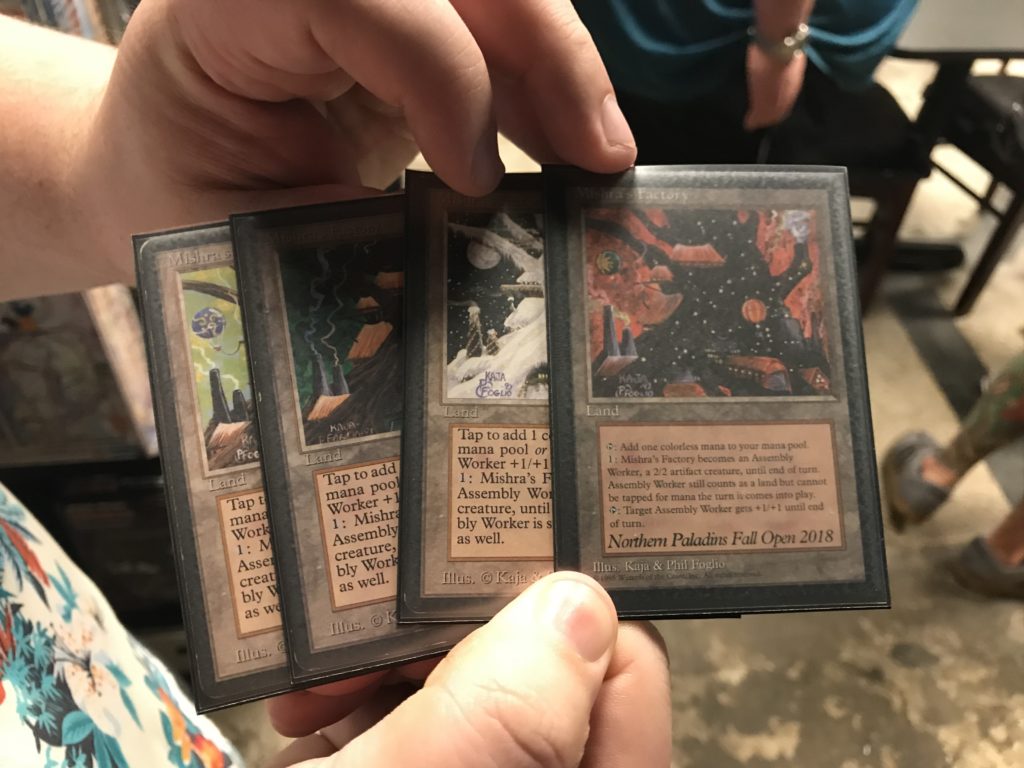 Universe Games hosted an amazing event, a local Old School supportive FLGS in Minneapolis.   The shop even had its own "Steamship coffee" cafe inside the place, which I was grateful for its offering of amazing pour overs and pastries to keep us all energized throughout the tournament.   In addition, the Northern Paladins took in food shelf donations to a local school running a food drive.   Props to Marcus for helping deliver the donations!
FINAL STANDINGS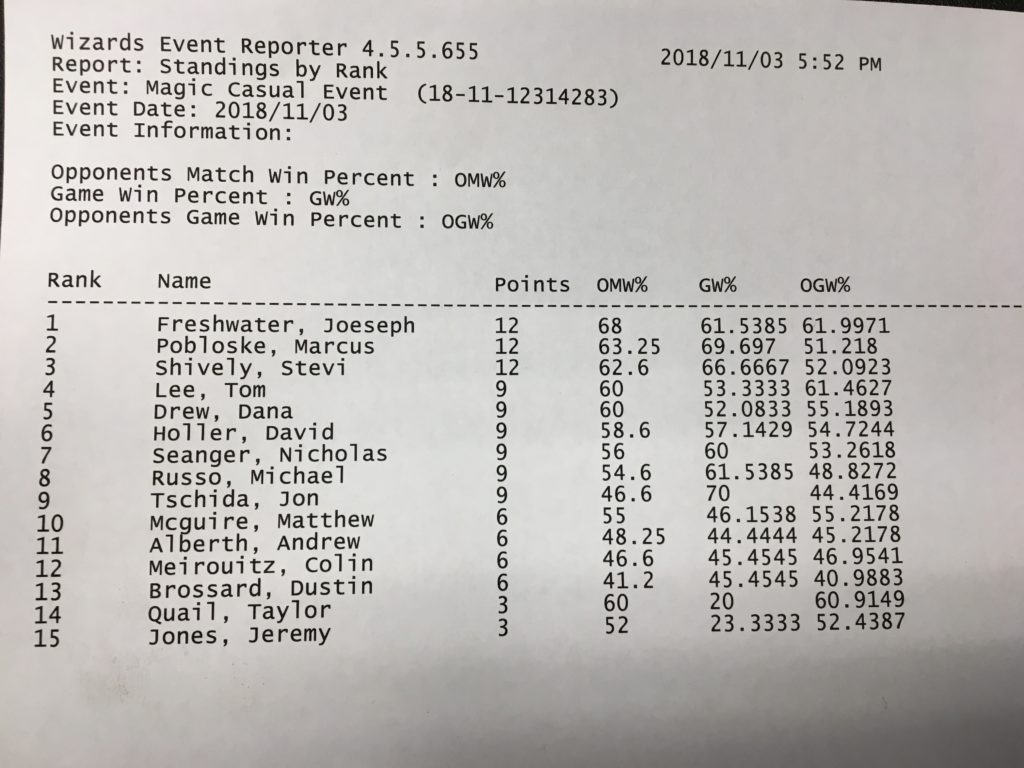 AWARDS
The winner of the tournament was our own grand poobah, Joseph Freshwater, with his awesome Paladin Breakfast deck.   This was a unique creation that attacked with Serra Angels and Gargoyles, Preachers and Blood Moons for control, Bolts, Chain Lightnings, and Earthquakes for sizzling direct damage and board clearing, and sunny-side Rukh Eggs to keep the pressure on after board clears.   And as a great metagame call, he main-decked two REBs!   For his victory, he became the proud owner of an Legends Vigilia di Halloween!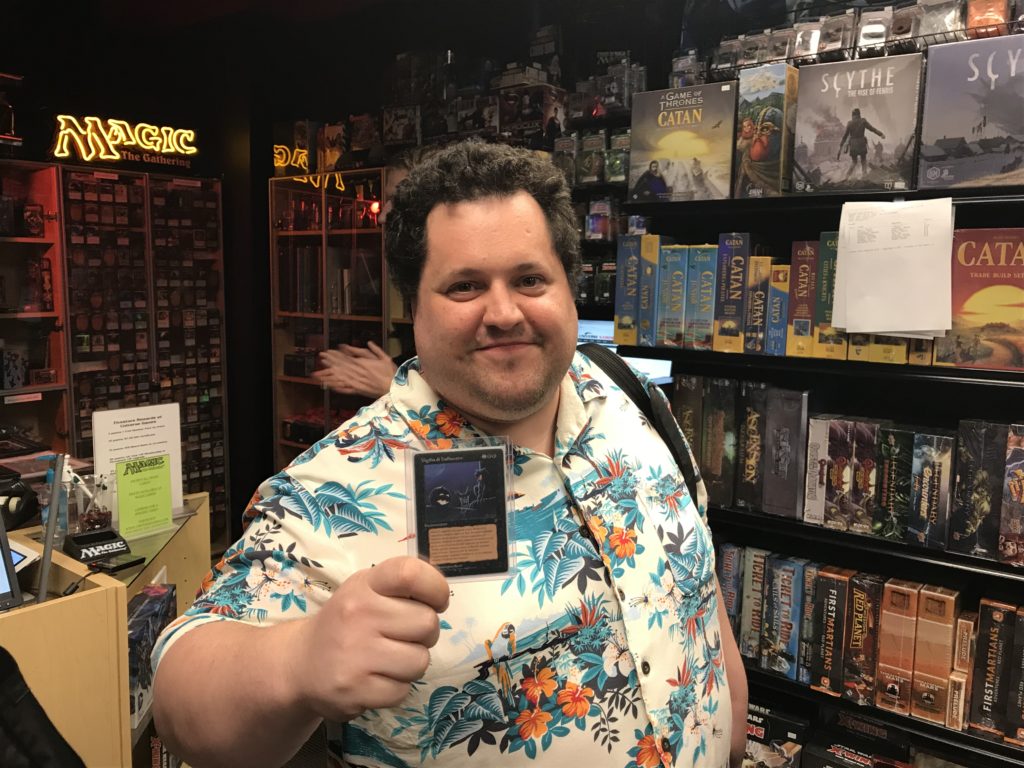 Congratulations to all of the top three players holding a 4-1 record.  Stevi brought her Ring of Fire deck, smashing with Apes, three varieties of Djinns, a Shivan, and a Doppleganger!   Marcus brought his unique take on Stasis, beating you into submission with Stasis, Power Sinks, and Black Vises while using Resets and Boomerangs to keep Stasis going forever….and ever…and ever… and secured a 2nd place finish on the day!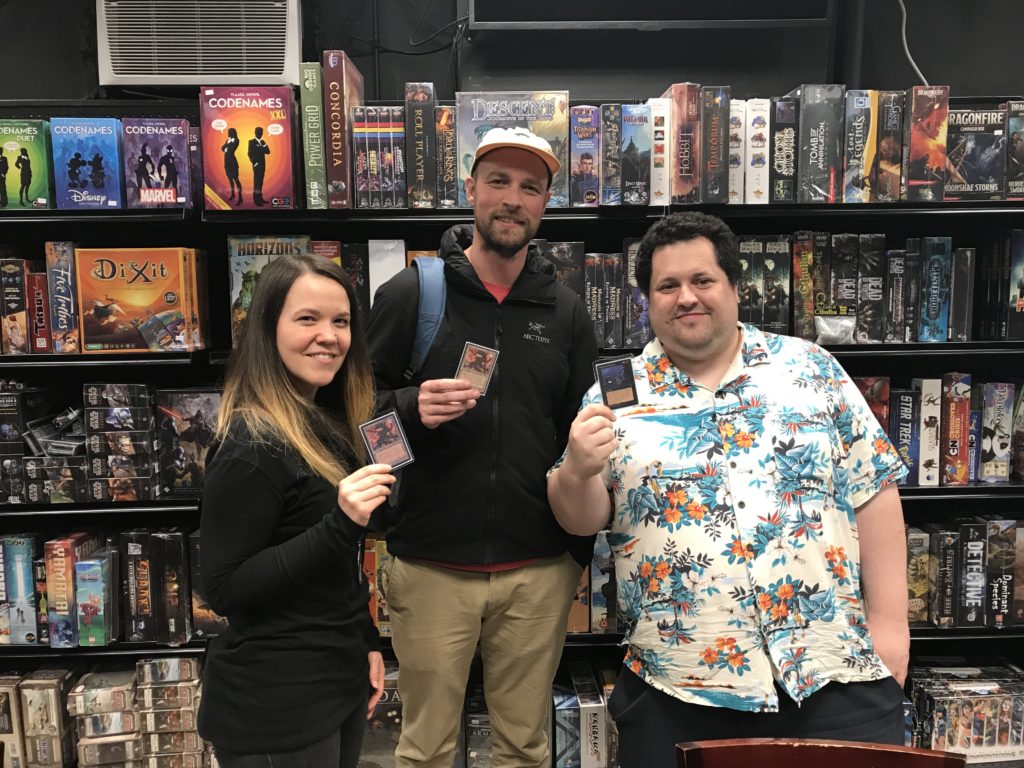 The most creative award went to Taylor, winning a NP Fork as his Kobolds, Keldon Warlods, and Gauntlet of Might deck was very cool to see in action and one we'd want to copy!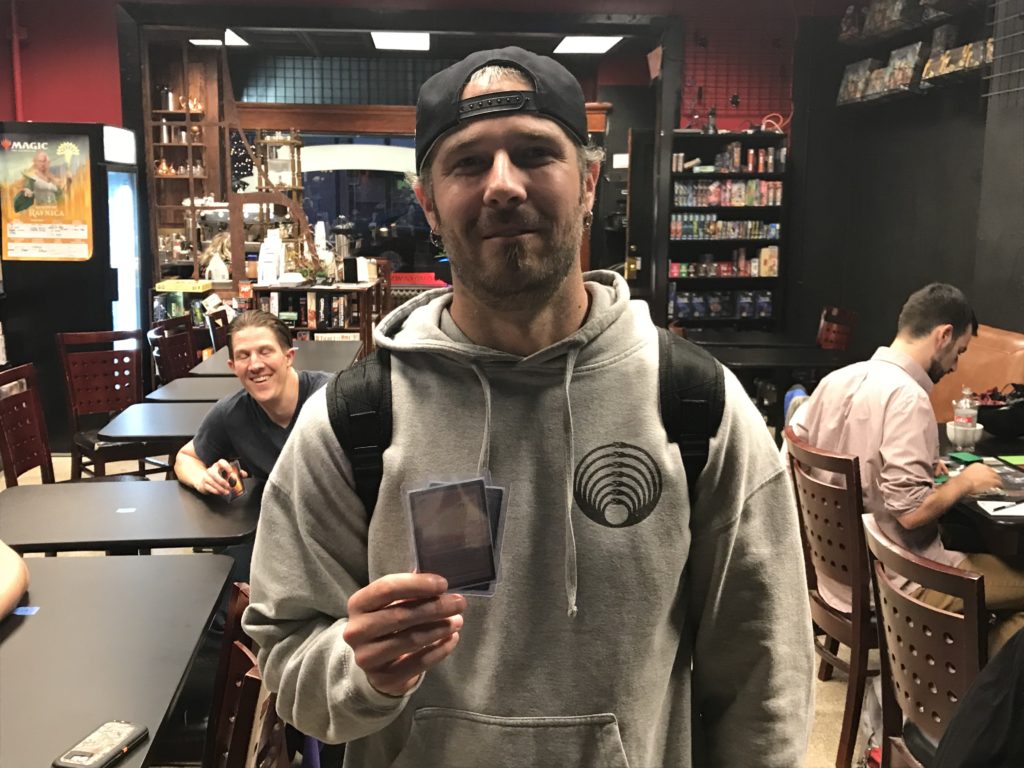 The top unpowered award went to Dana, winning a NP Sol Ring with his lightning fast RG zoo deck.   Grizzly Bears for 2…or 5 with Giant Growth!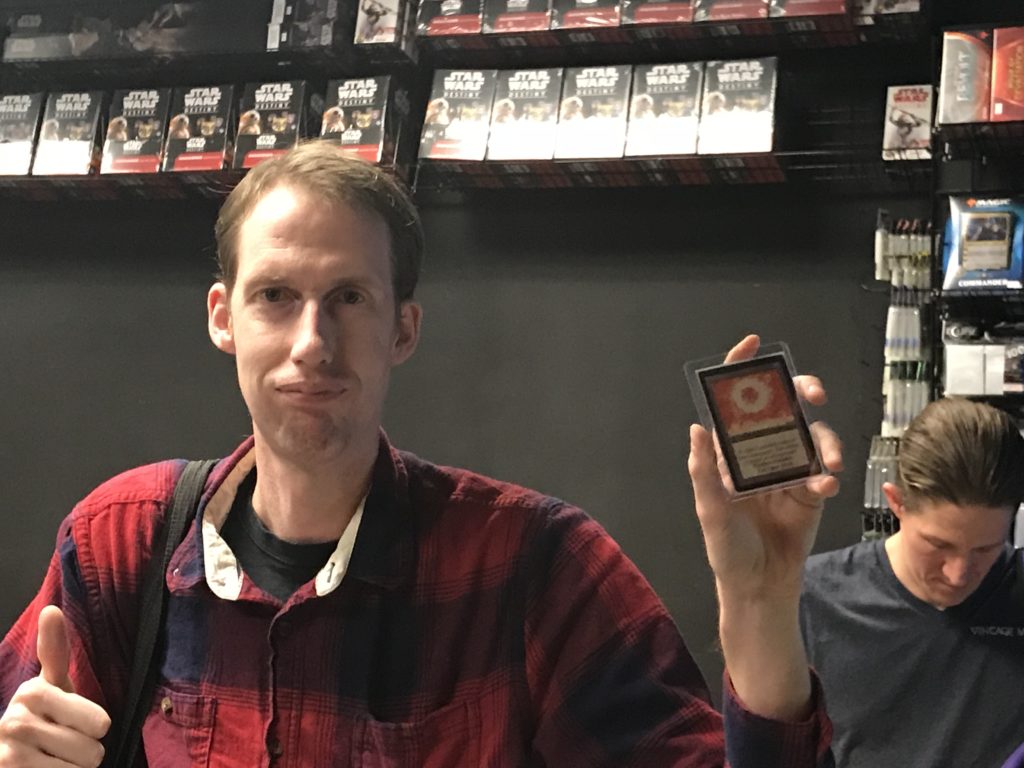 The most inspirational award went to Matt winning a NP Braingeyser with his cool Black, Blue, Red Discard Deck, including Gwendlyn Di Corci(s) and Royal Assassins!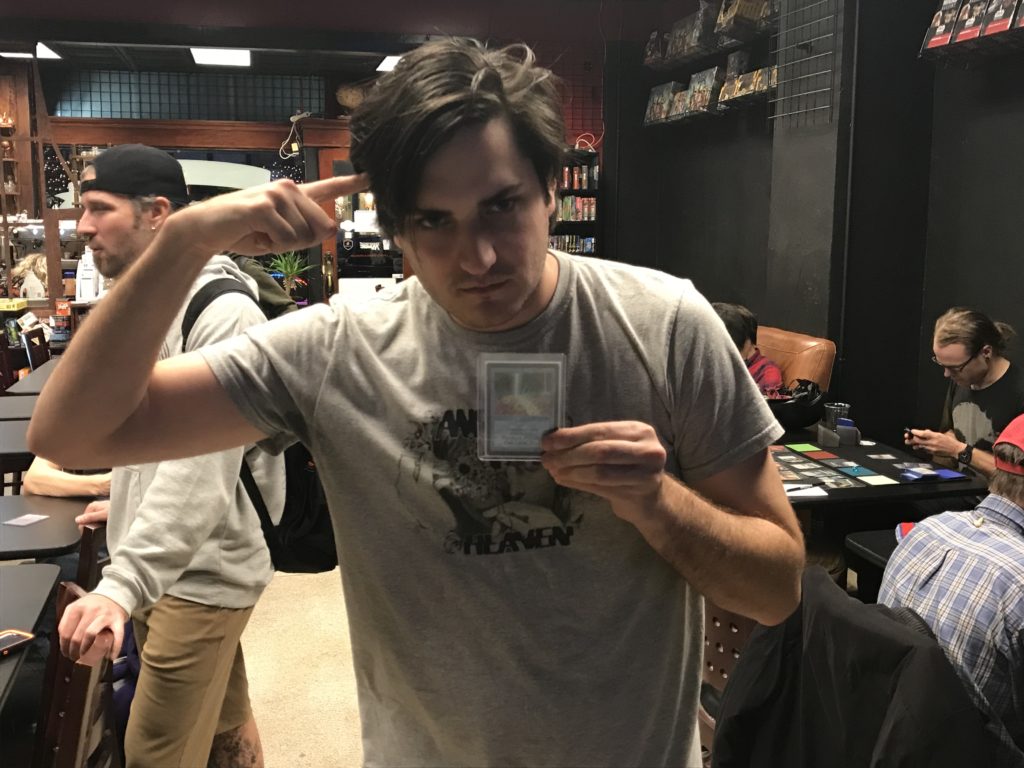 The most destructive deck award went to Dave, winning a NP Disenchant with his Underworld Nightmare deck.  He certainly brought pain to his opponents using Underworld Dreams, Winds of Change, Blood Moons, and Black Vises.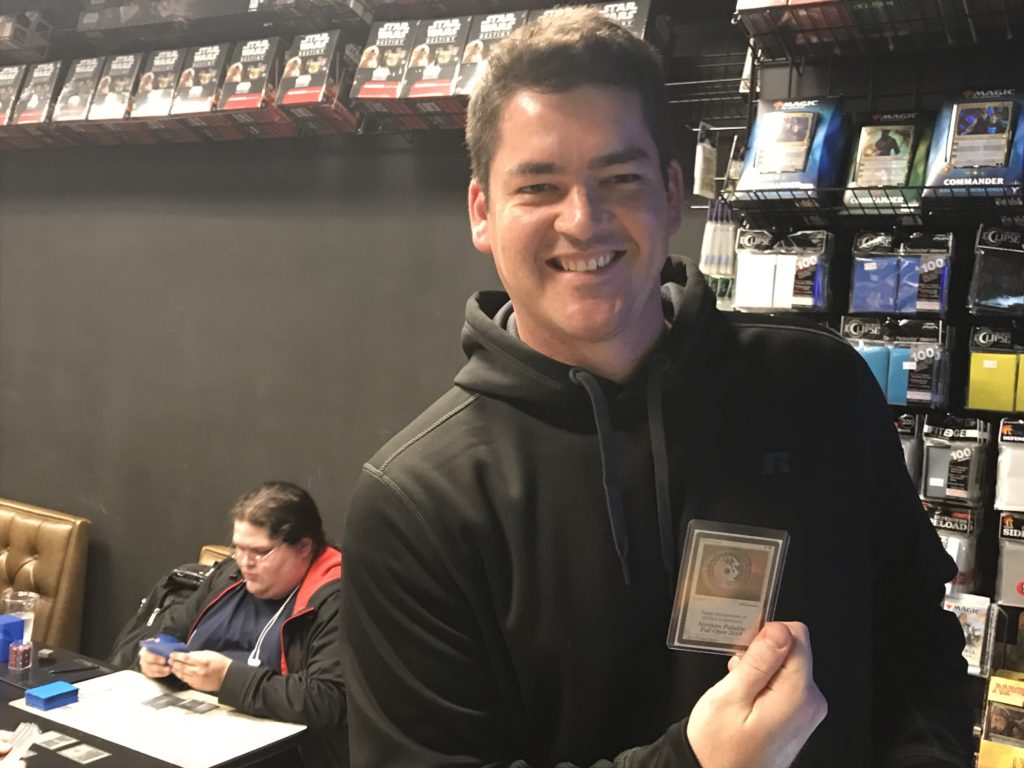 The Community Spirit award went to Tom, winning a NP Northern Paladin as thanks for his contributions to our Old School group.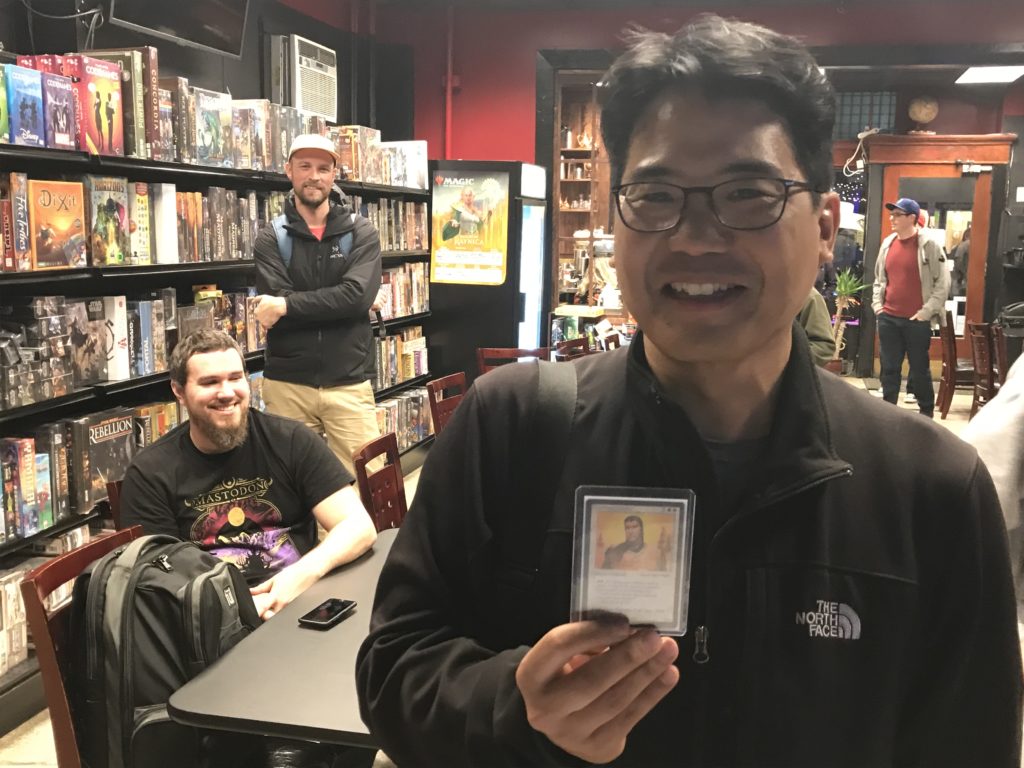 The two players in the middle of standings, Angelo and Nick, both won a NP Balance!  (sorry, no picture)
Last, but certainly not least, Jeremy won a NP The Wretched for Most Having a Blast because look at that smile and, uh, at the standings too.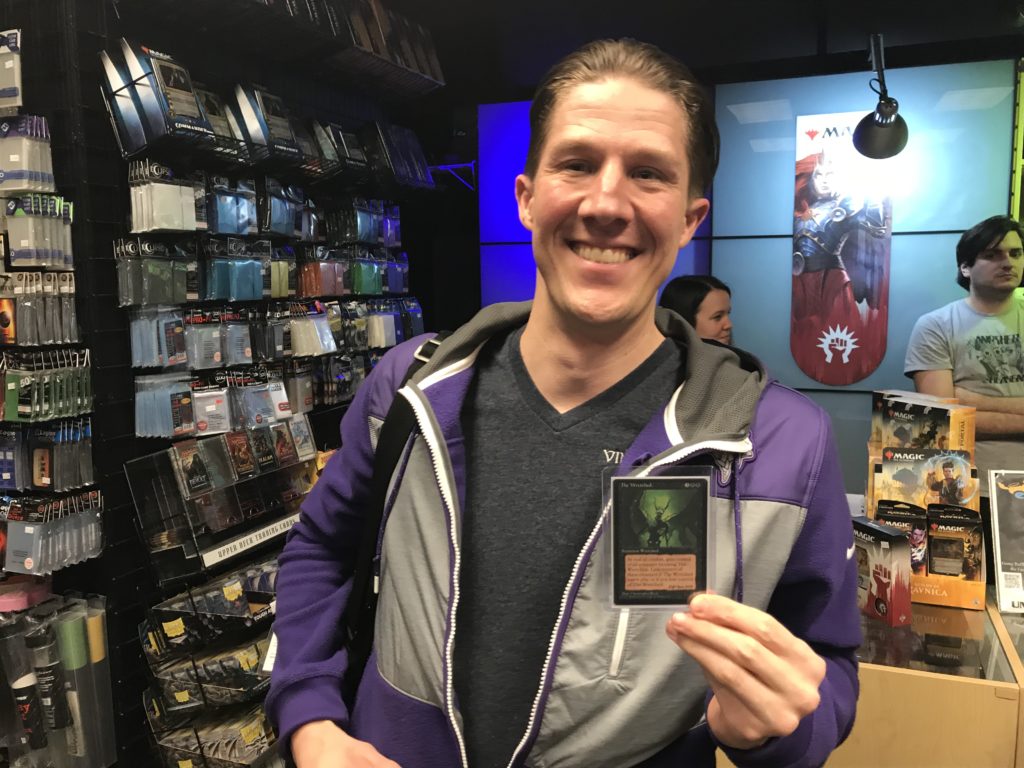 DECKLISTS
Andrew Abernath – Suicide Blue (unpowered)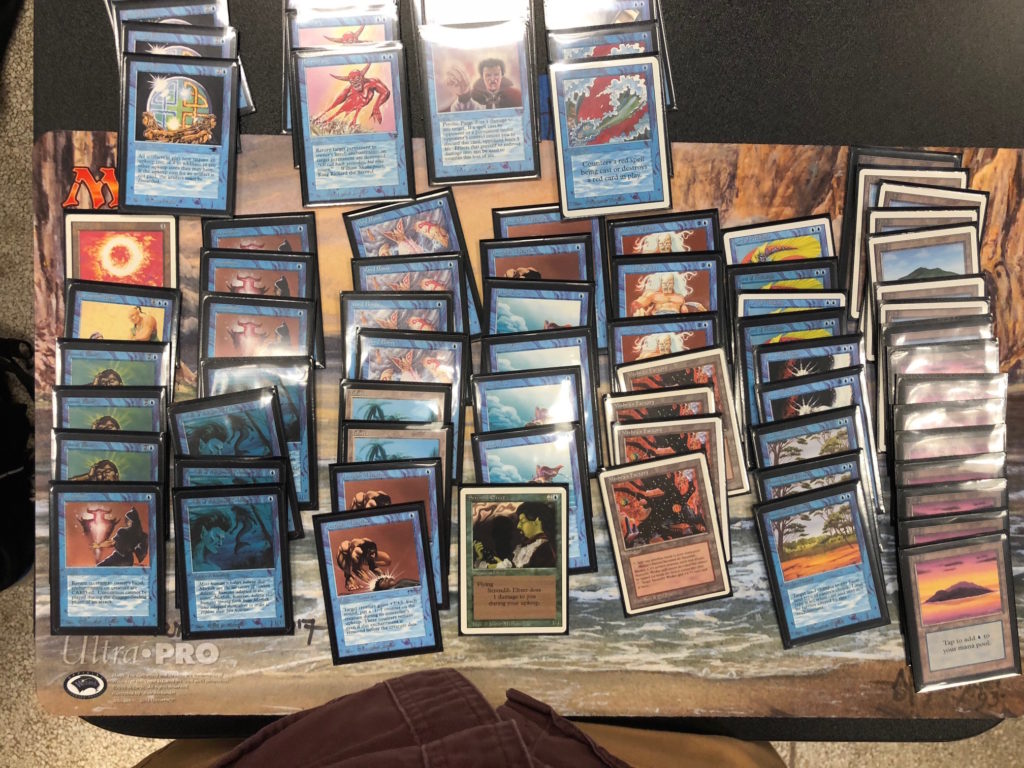 Dustin Brossard – Pink Weenie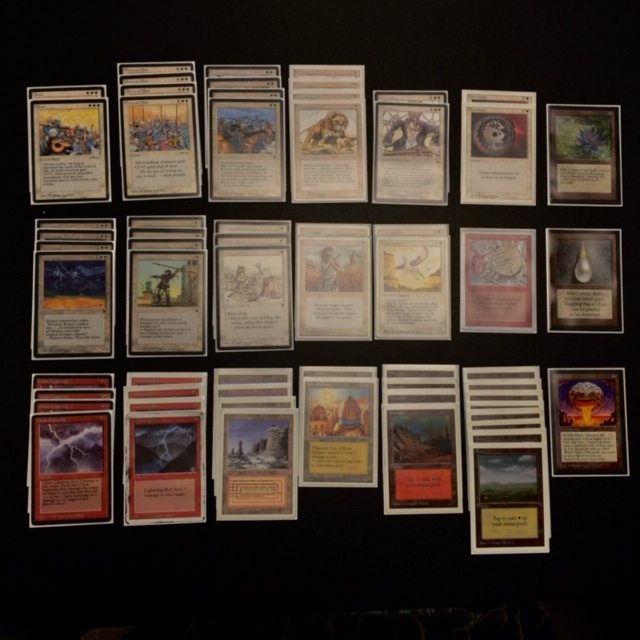 Dana Drew – RG Aggro (unpowered)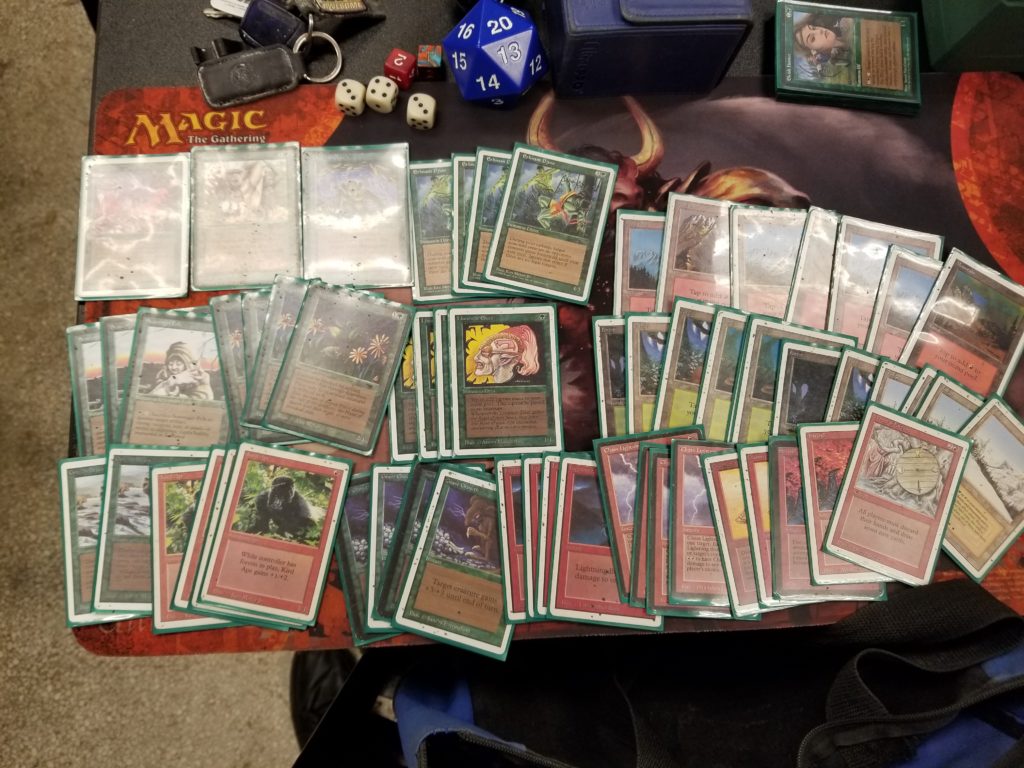 Joseph Freshwater – Paladin Breakfast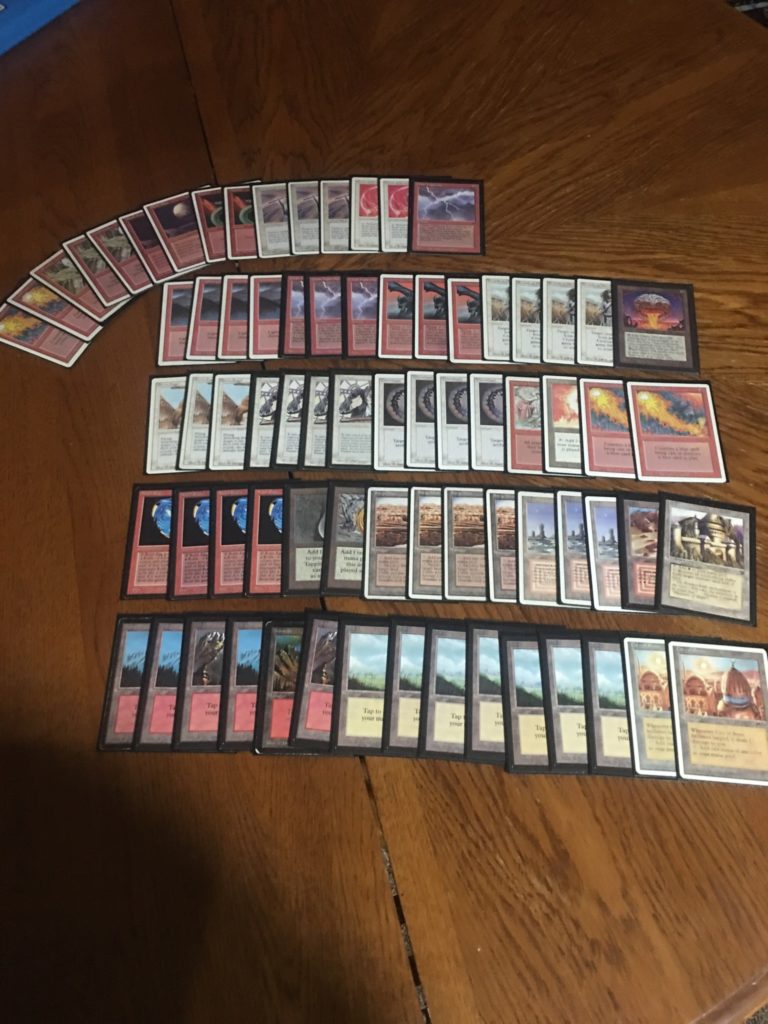 David Hollar – Underworld Nightmares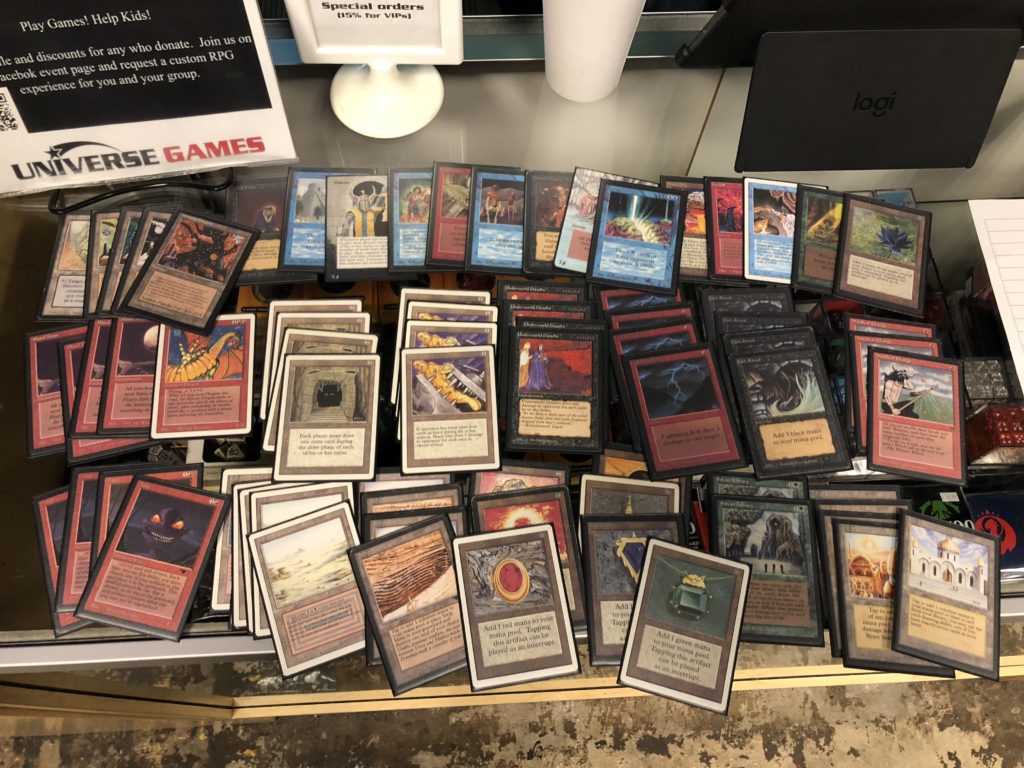 Jeremy Jones – The Deck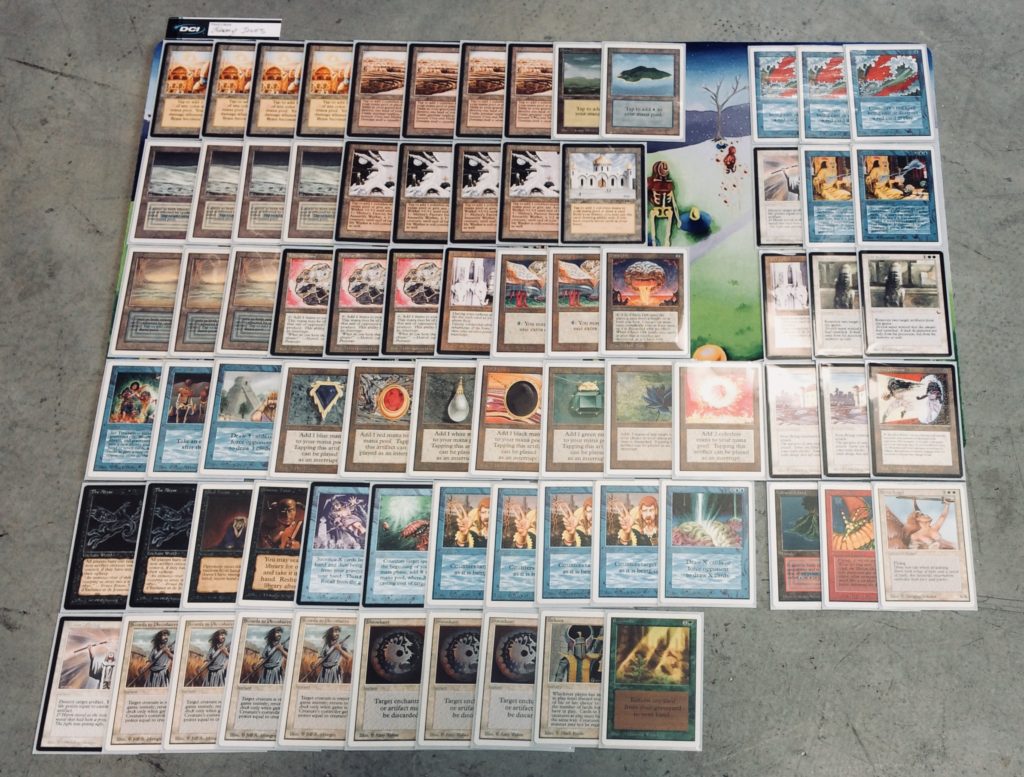 Tom Lee – RWB Tax Edge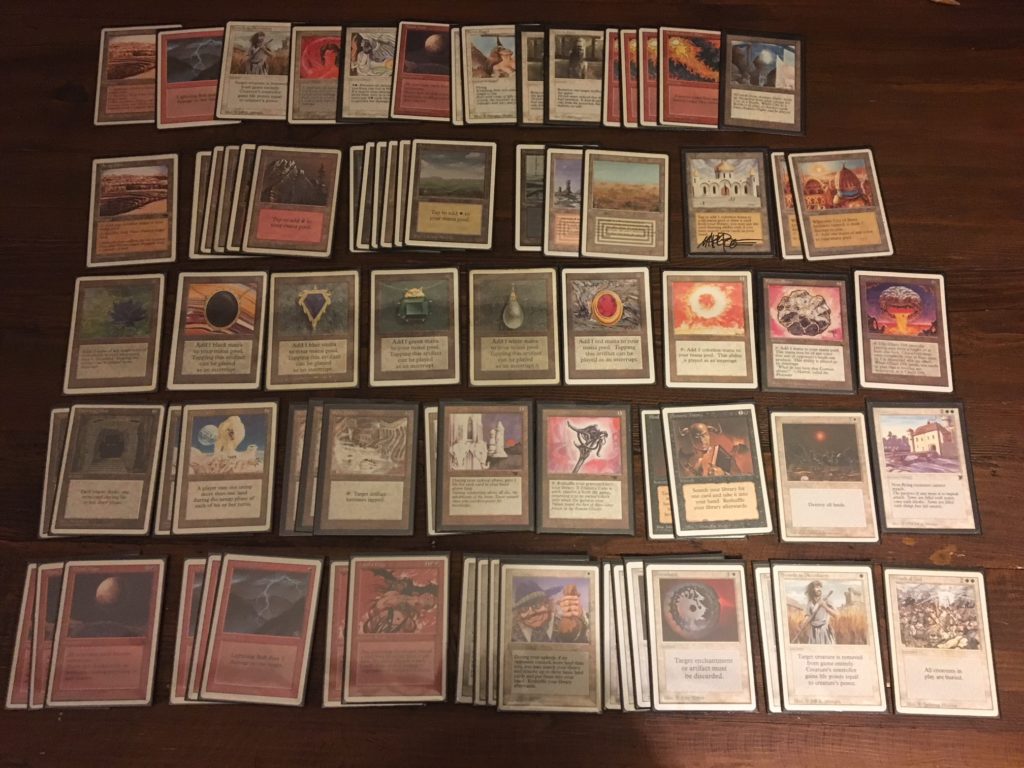 Matthew McGuire – BUR Discard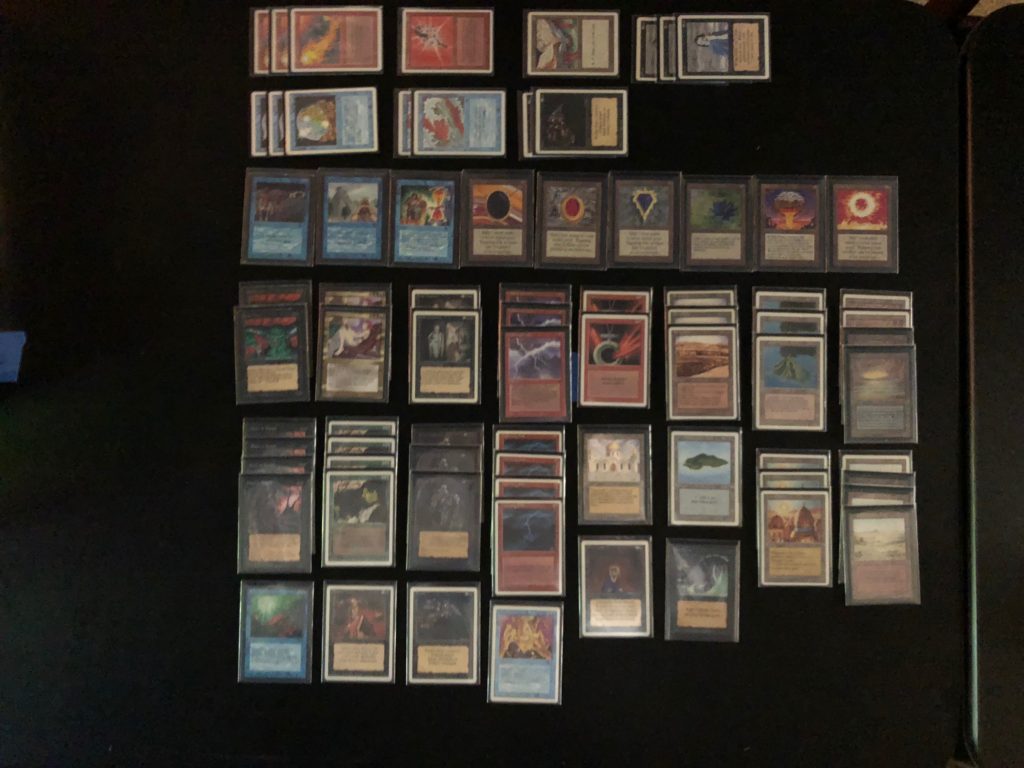 Colin Meirovitz – The Deck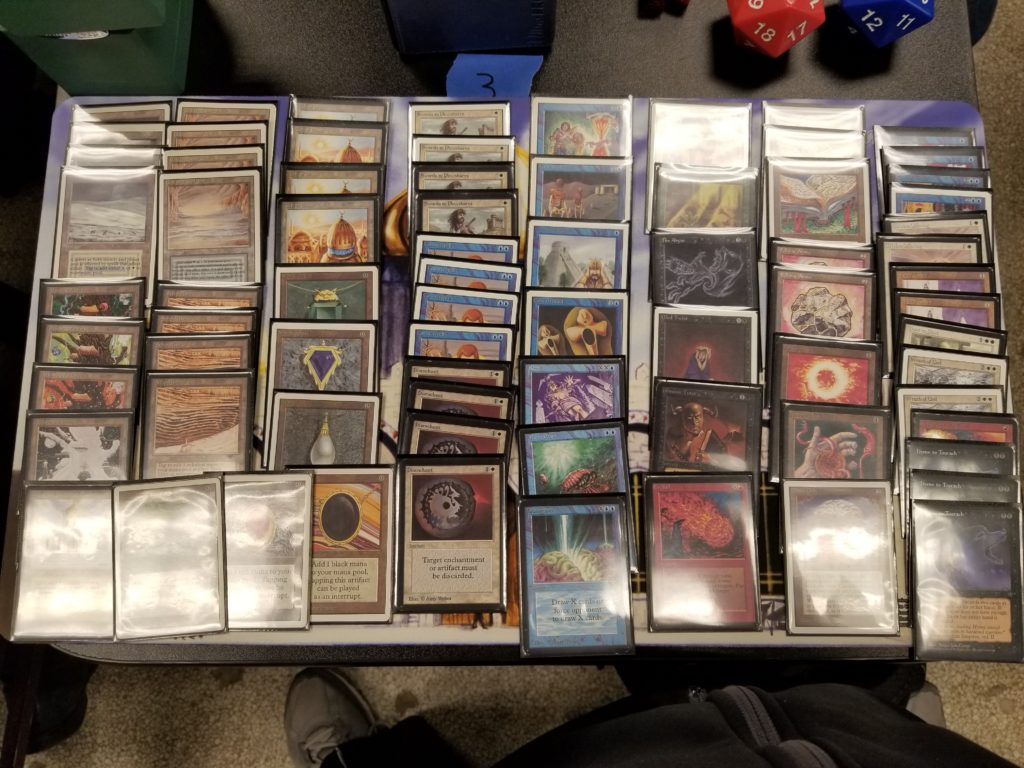 Taylor Quail – KOBOLDS! (unpowered)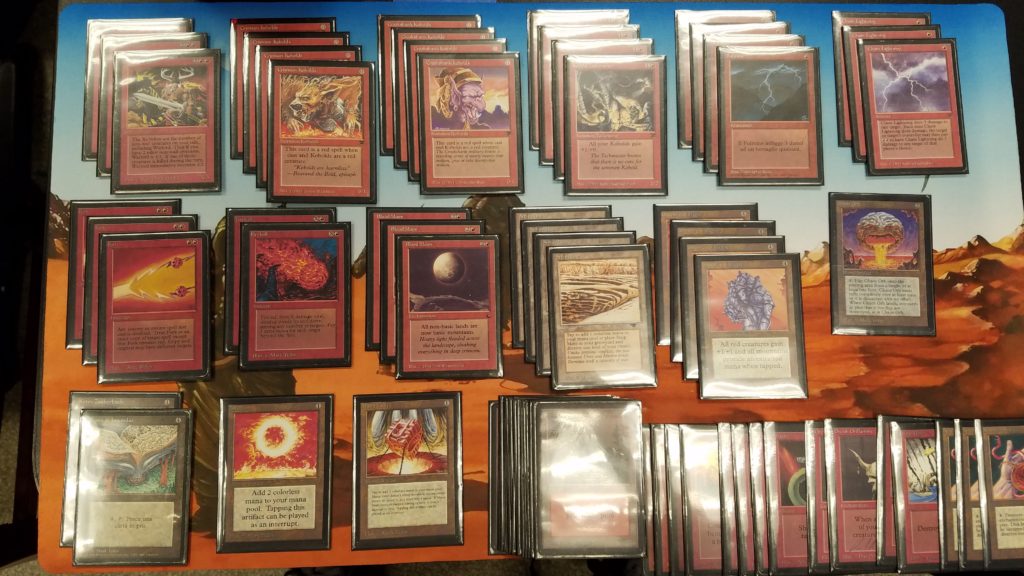 Marcus Pobloske – Stasis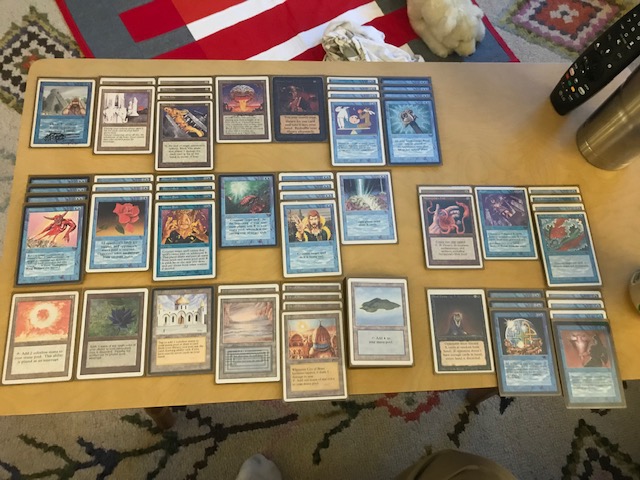 Michael Angelo Russo – RUG Magic Carpet Ride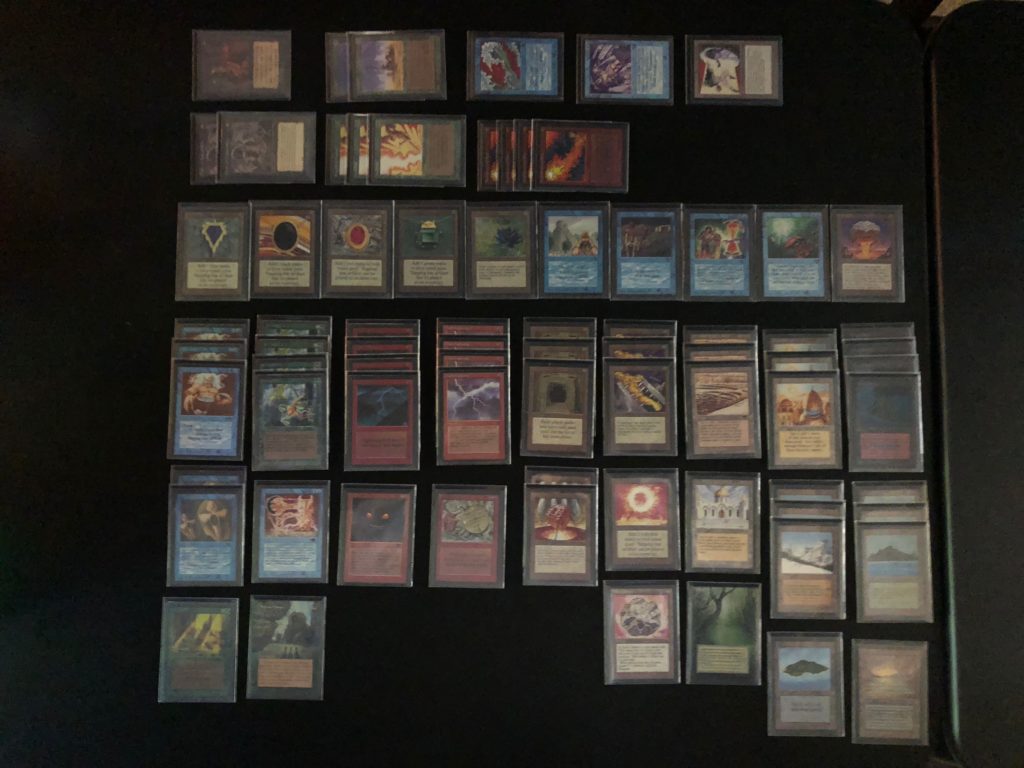 Nicholas Seanger WUB Tempo (editor: this submitted decklist format seemed strange)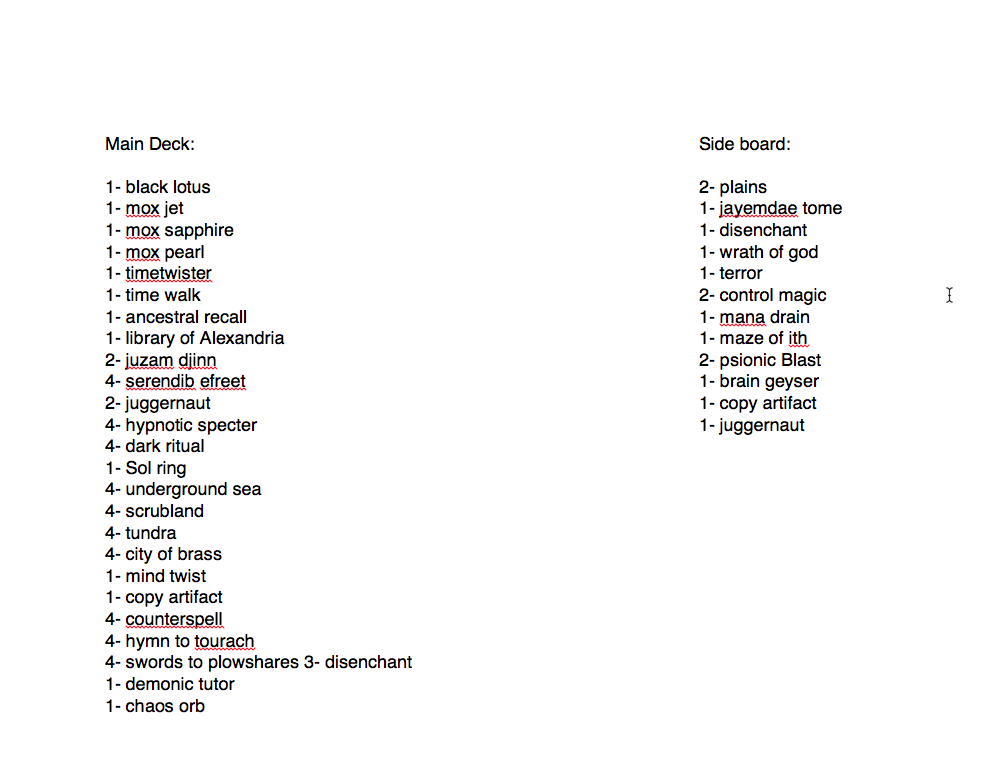 Stephanie Shively 5C Ring of Fire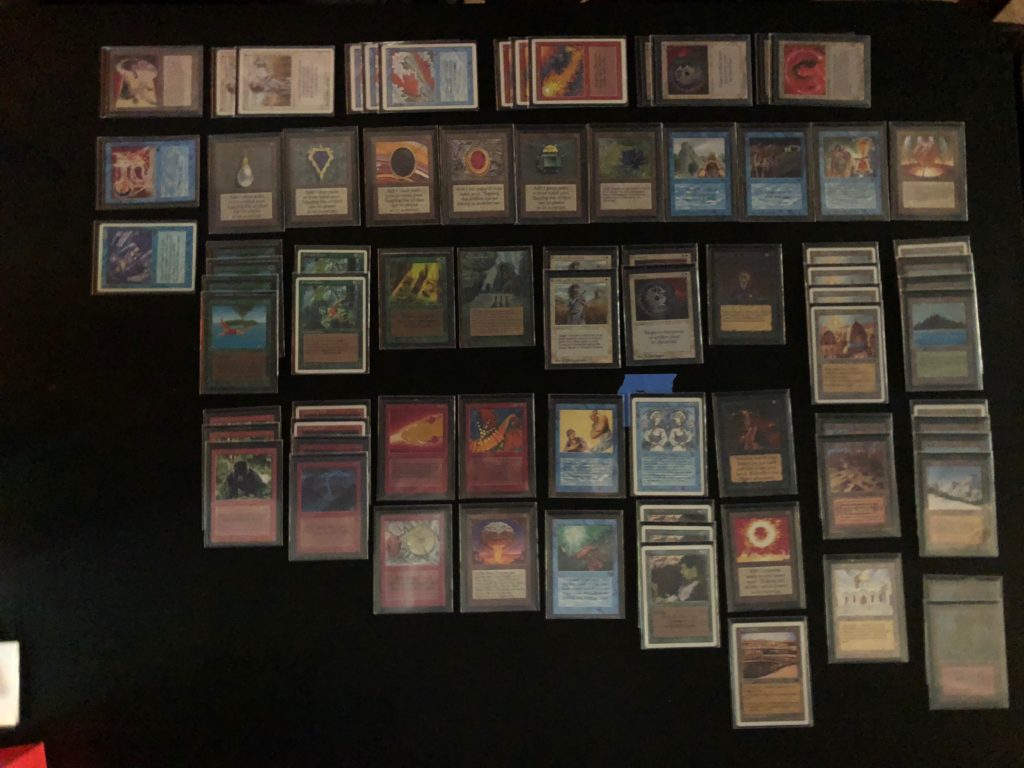 Jon Tschida – UW Tempo Control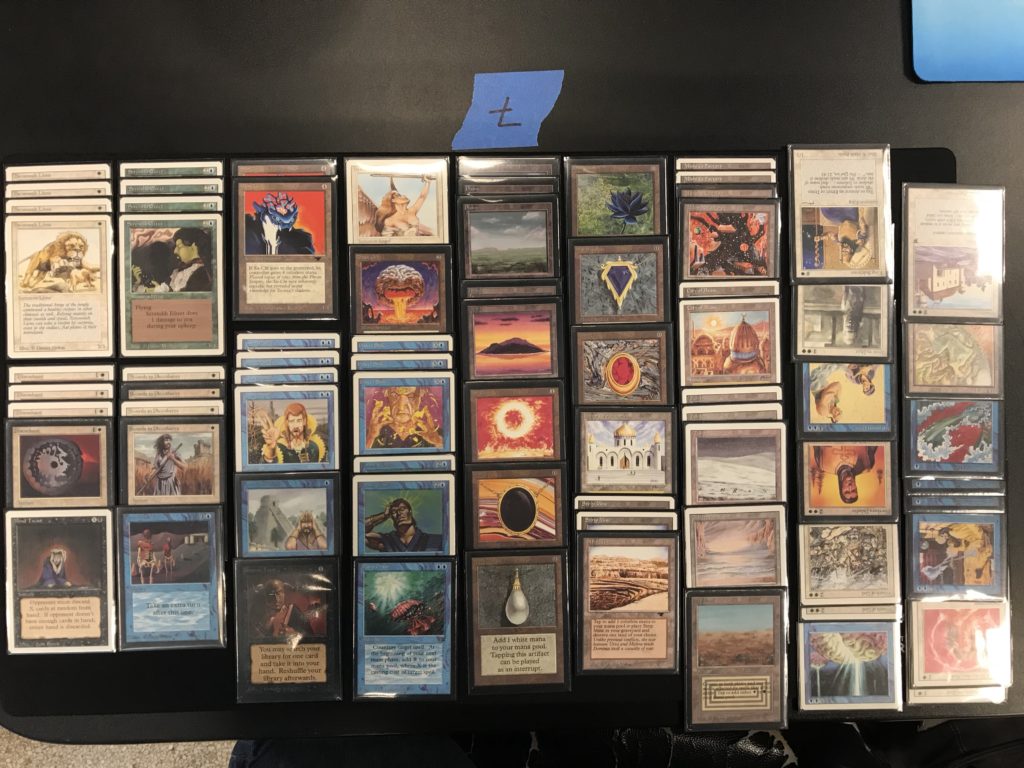 TOURNAMENT SNAPSHOTS
First, a view down the tables where you get to see a glimpse of Joseph's Paladin Breakfast deck with two Rukh eggs in play.  Facing off from him is Angelo's Magic Carpet Ride.   Next down the line is Dave's Underworld Nightmare against Jeremy's The Deck.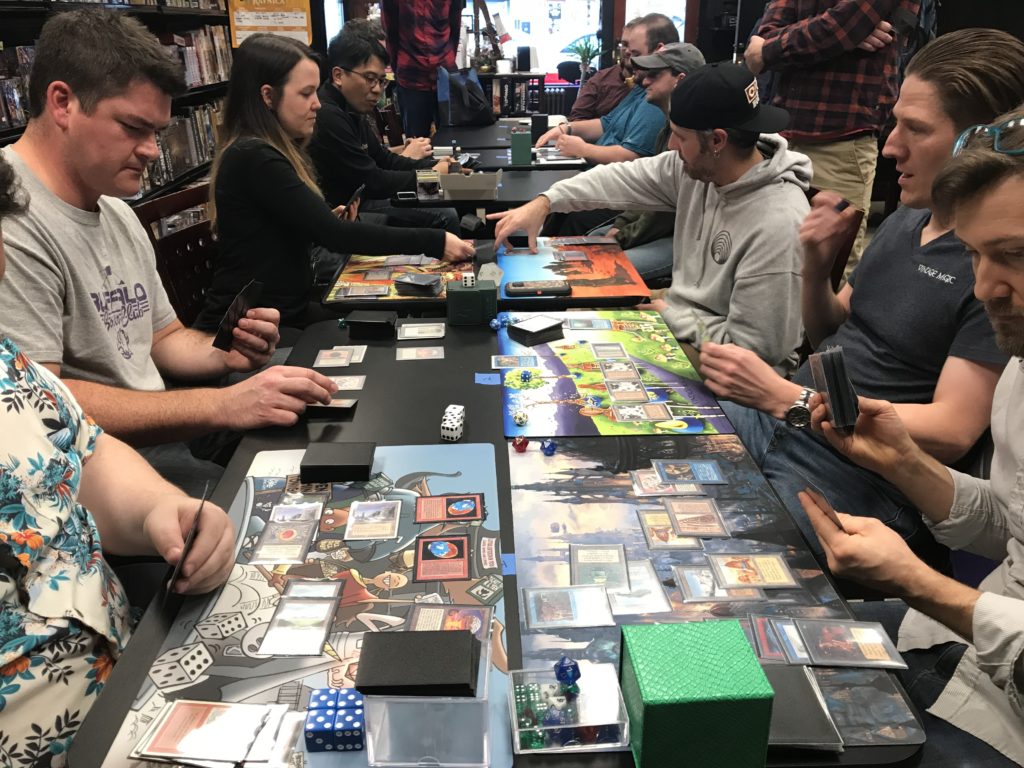 On the right, Stevi's Ring of Fire facing down Taylor's Kobold horde.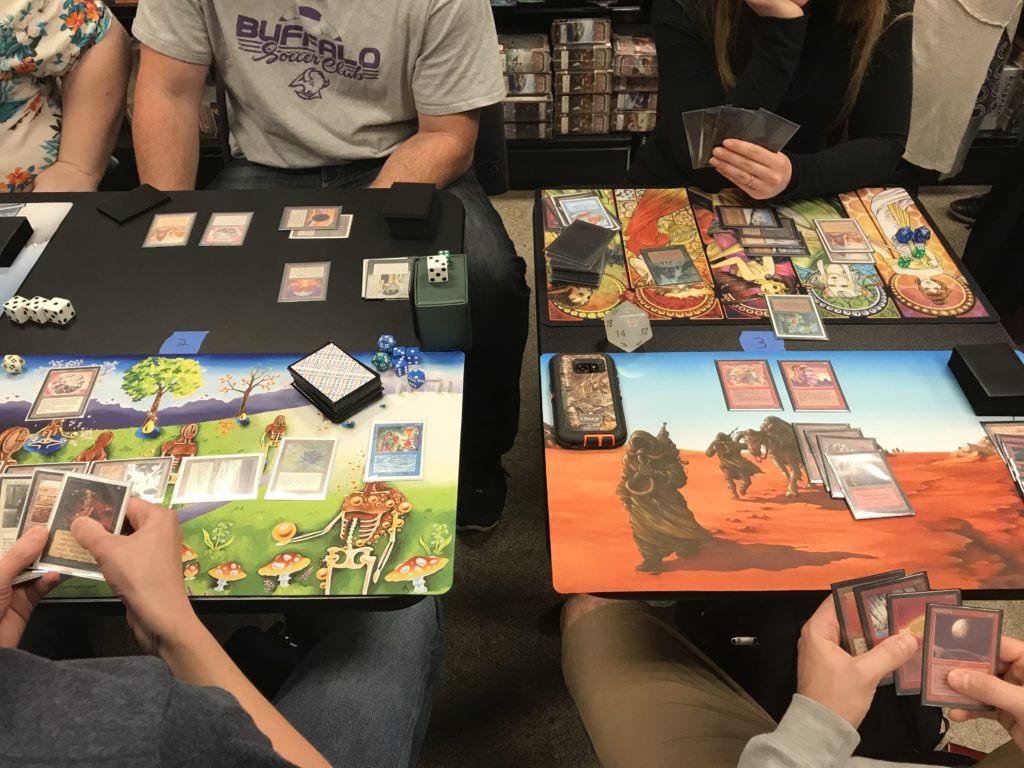 Dustin was on the attack with his swarm of White Weenies until they met their demise through a Balance.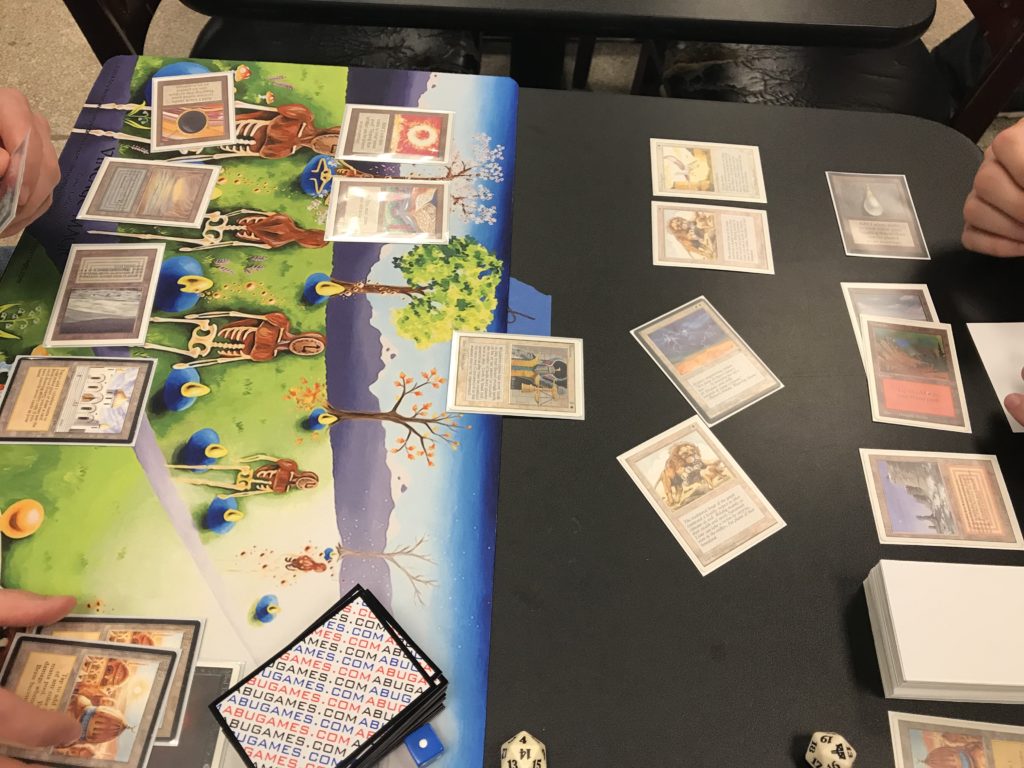 Yes, both Marcus and Tom each had 20+ cards on the board between this way too long match-up between Tax Edge and Stasis.   Eventually, with Tom's board completely tapped down, he was just a few cards away from decking Marcus but died to double Vise.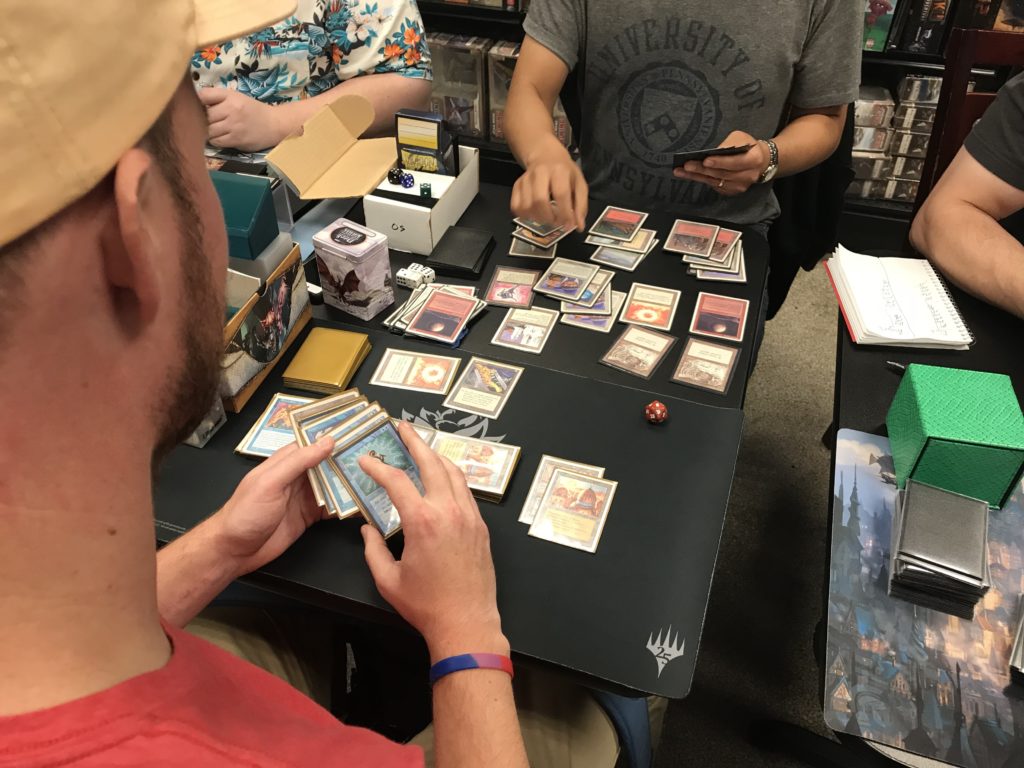 There was a lot of Chaos Orb action!  In the first picture, this Djinn survives Taylor's flip by millimeters.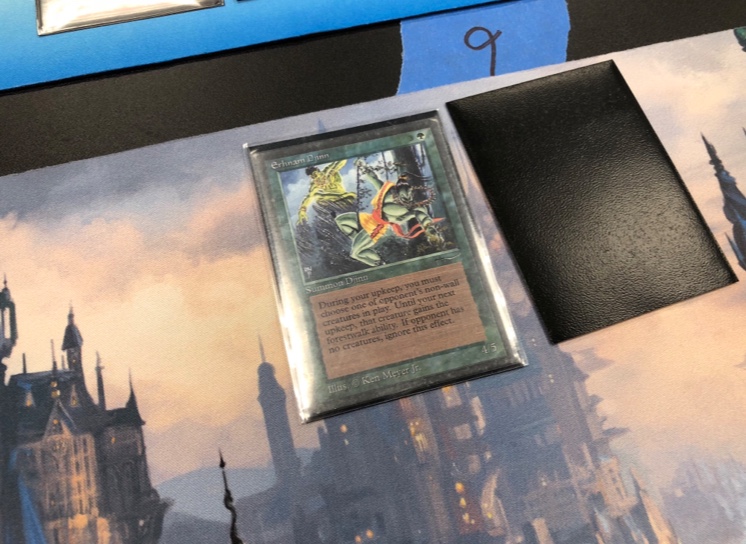 A tiebreaker face-off on a sacrificial Su-Chi volunteer that unfortunately did not go very long for Jon.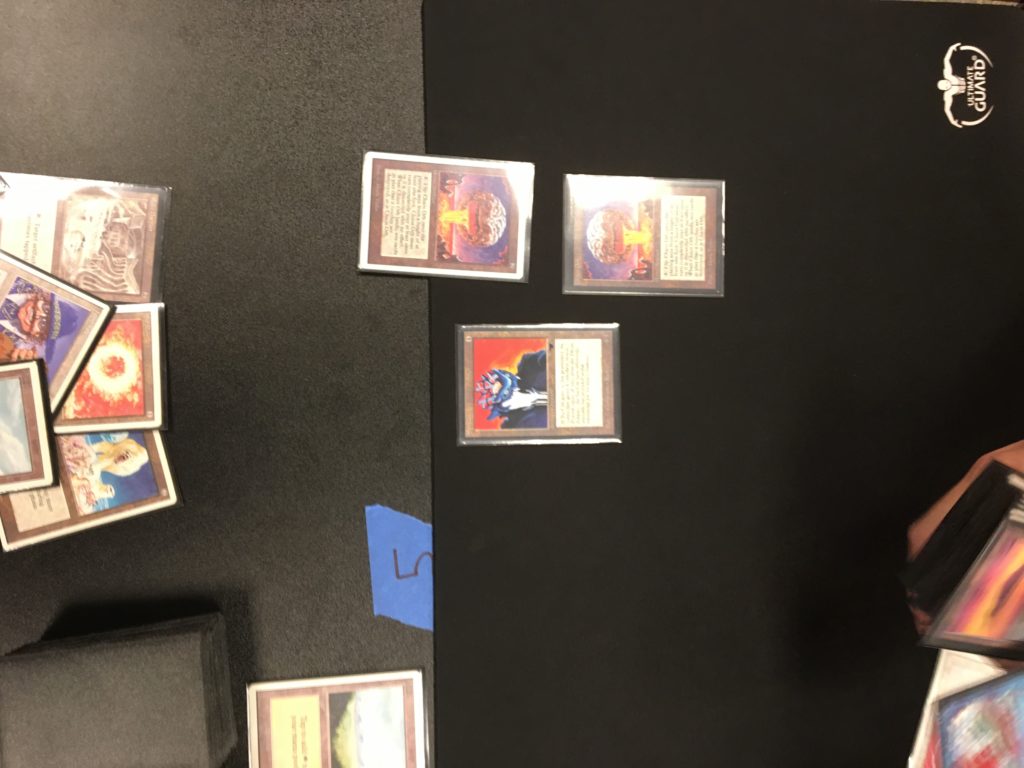 The Deck vs. The Deck mirror match, but I think Colin has the upper hand over Jeremy, wouldn't you say?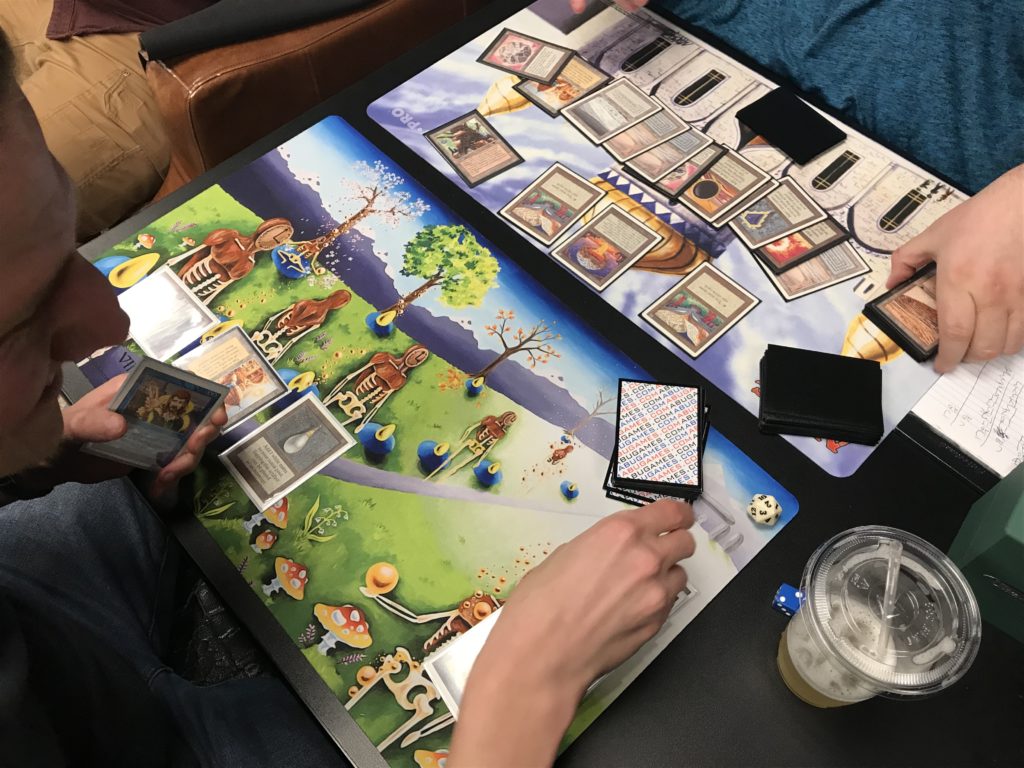 Looking ahead, the Northern Paladins are hosting quarterly tournaments, with our next event officially announced here: Northern Paladins 2019 Winter Blast
Also, the Northern Paladins ask you to SAVE THE DATE for August 8-11, where the Northern Paladins will be joining the fun at Grand Prix MINNEAPOLIS and hosting fun Old School get togethers that weekend including a private party on August 8.   Contact Joseph Freshwater for more details!