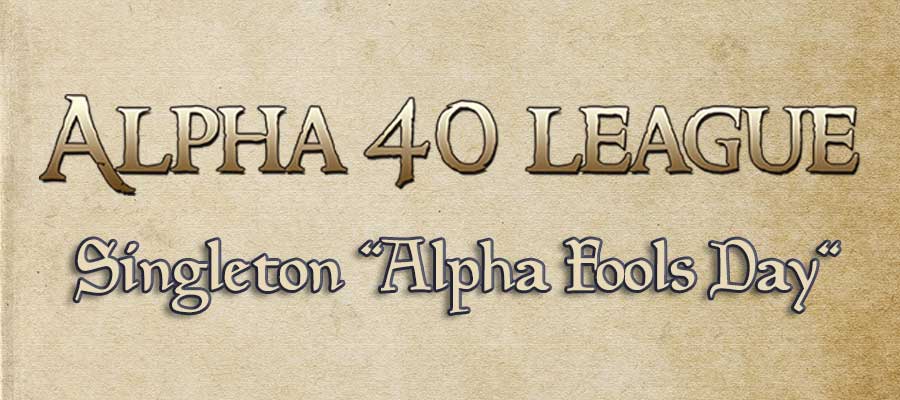 Join us for the Alpha 40 League "Alpha Fools Day"
Live 1 day "Singleton" event using League Rules and Groups



Saturday April 3rd 10AM CDT (GMT-5)
When last we visited Worzel she and Tomil had just begun a wizards duel of the most magnificent kind one in which many years had passed and yet even more arcane knowledge had been gained by both wizards….. "So Worzel, we meet again.. I do not think you will be so fortunate as to escape my wrath today" Tomil said. Without a moment of hesitation an incantation and a bolt of lighting struck forth from the heavens and knocked Tomil to his knees. "Ahhhhahha you wretch, there's plenty more where that came from. You taught me well old friend." Tomil, blood dripping from his chin just smiled. "You are as ever the overconfident one Worzel, always celebrating before you actually win." he said. Worzel raised her hand to the sky to strike at Tomil again but there was nothing. The sky was clear. Just deafening silence as if all the energy had been sucked from the air. "You can't use the same trick twice here ol' Worzey you FOOL!" Tomil taunted. "Ah… well… then.. let us begin!" she proclaimed. She knew now, though, this would be unlike any duel they had in the past….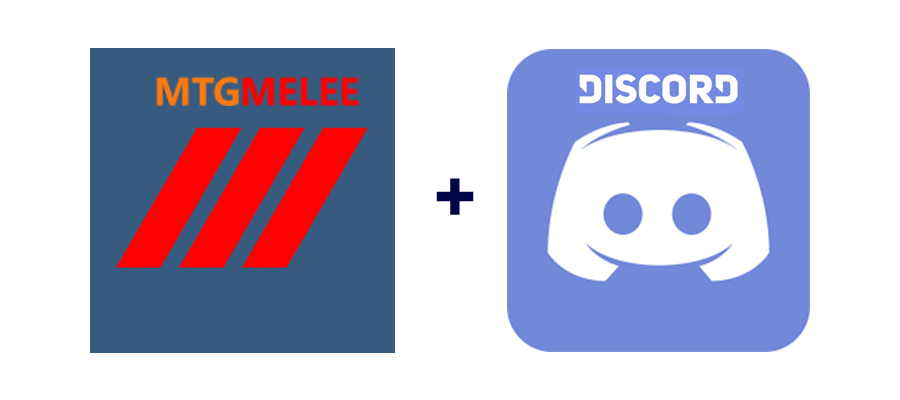 Event Format:

 Alpha 40 League Rules "Singleton." Choose at max 1 card from each "group" from normal Alpha 40 League Deck building
rules

+ *All other non-grouped cards are max limit of 1.* except basic land.
When:

Saturday April 3rd 10AM CDT (GMT -5)

9-9:45 AM Player Check in "Alpha Fools Day" – Join our Discord here
9:45 AM Player meeting in our Discord server starts.
10:00 AM Round 1 Alpha Fools Day 2021
4PM Accolades Alpha Fools Day 2021

Where:
MTGmelee.com 
– Scorekeeping and tournament platform for the event. 

Entry: Free – $10 requested donation Maximum capacity: 64 players

The Alpha 40 League Singleton Alpha Fools Day will begin at 10AM sharp and be run as Swiss rounds (based on number of players) with final standings and prizes awarded at the completion of the final round of the event. Plan on 5-6 rounds of fantastic Alpha 40 League Singleton!