Magic like it's 93/94
We're a group of players dedicated to playing Magic close to what it was in North America in the early 90's. Our weekly Gauntlet and Online League utilize a modified EC Ruleset which we refer to colloquially as 'Paladin Magic'. We also enjoy Alpha 40 and other throwback formats. Our group is inclusive and dedicated to sharing this love of the game while enjoying each other's company at 'The Gathering' whatever the venue. As Northern Paladins we also aim to do good in our local communities while spreading the joy of M:tG as it could ideally be envisioned. Live the dream with us, champions!
Ahoy!
Welcome to the home of the Northern Paladins! See our upcoming event on A̶p̶r̶i̶l̶ ̶2̶5̶t̶h̶  Date TBD on the flyer below and click it to view all the details!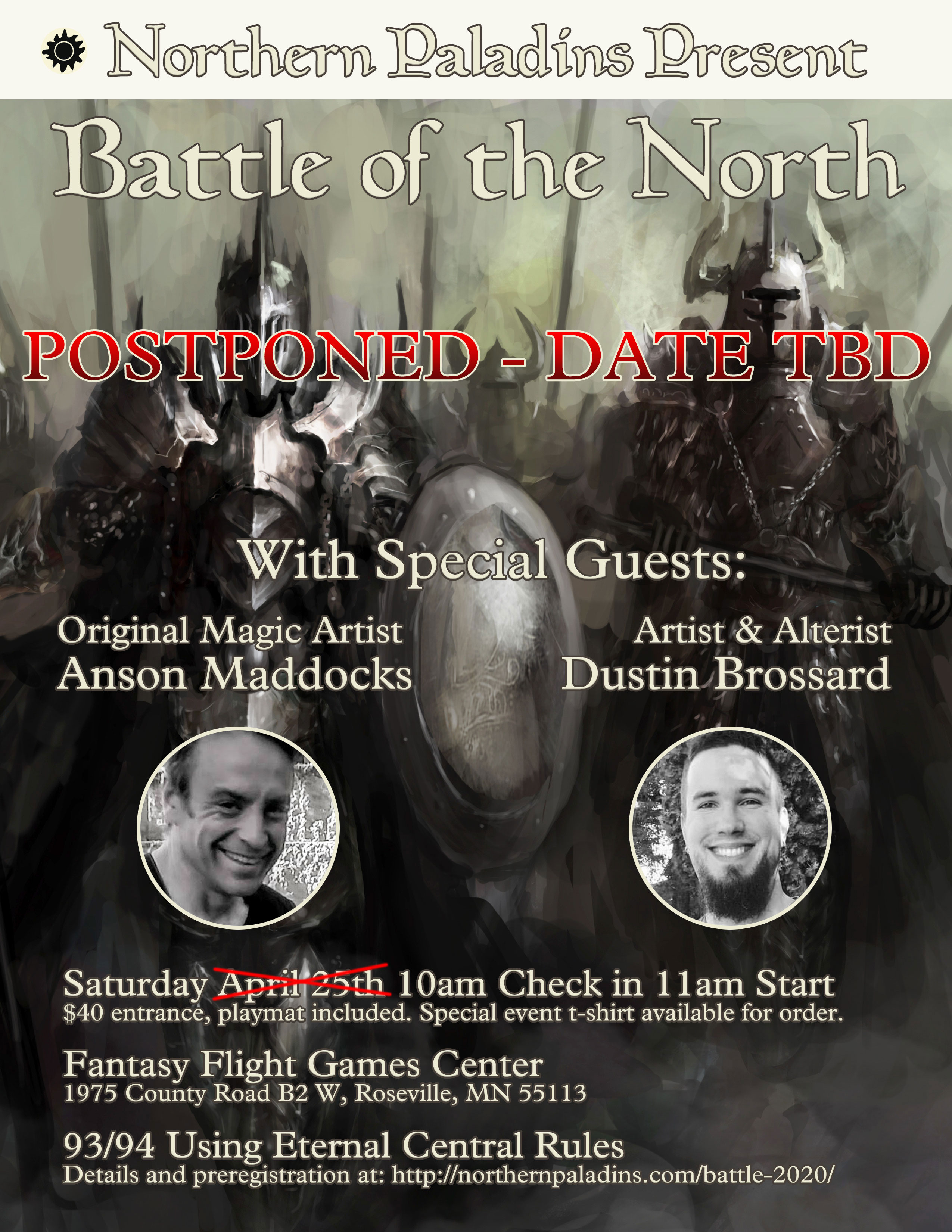 Previous Events
Take a trip down memory lane or see what we're all about. Check out the Northern Paladins 2019 Summer Savannah results and tournament report here